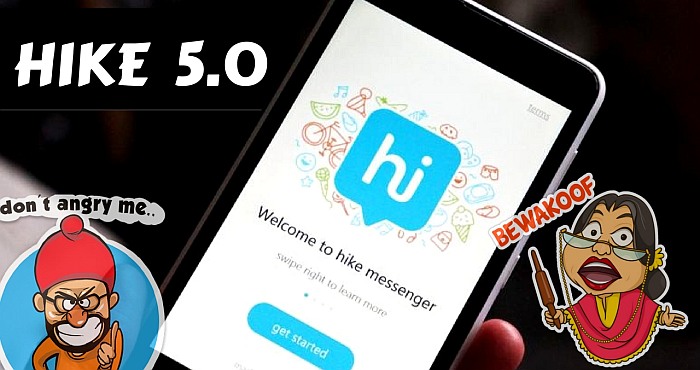 Earlier this year, Hike, the Indian Whatsapp rival, announced fresh updates on its messenger app new version, Hike Messenger 5.0 App, which is said to be the biggest update released in the Hike history since launching its messenger, with a bunch of new features that will make the life of its users much easier.
First and most important of Hike Messenger 5.0 updates is the wallet support that allows fund transfer through Unified Payments Interface (UPI), allowing users to pay post-paid bills and recharge their phones from the Hike messenger.
Blue Packets is another feature of the new updated Hike 5.0. A Blue Packet is simply an envelope that users can send money to their friends through. Money can be sent through a Blue Packet to one friend or a group of friends. How it works if you sent an amount to a group is that whoever comes first can withdraw the money first.
You can, of course, specify the number of people you want to send the money to, and the Blue Packet will keep the money for them for 24 hours before it expires.